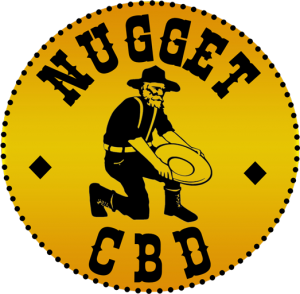 All Nuggeteers know and respect the 4th Party Tested products. It gives them the confidence needed to engage with the products and provides consumer confidence with all CBD products associated with NuggetCBD.
-What, why, and when is known by all Nuggeteers-
–
    The 4th Party Tested program confirms manufacturers packaging claims of CBD and THC along with any substantial amount of a cannabinoid are accurate. This is achieved by cannabinoid verification through independent and precise testing of the final product. The founders of 4th Party Tested quickly identified the need for such testing after hearing customer's concerns regarding product contents for a variety of reasons from personal to occupational as well as varying State to State standards and Federal regulations. The 4th Party Tested badge assures retailers and customers that cannabinoid potency levels are confirmed in the products it endorses.  
-What-
In order to be certified by the 4th Party Tested program, products must pass three categories of standards:
1) Meets packaging standards
2) Confirms the classification of CBD (Isolate, Broad-Spectrum, and Full-Spectrum)
3) Falls within margins for the precision of potency and presence of cannabinoids.  THC levels are always tested for.
 The 4th Party Tested program stays congruent with the Oregon Department of Agriculture (ODA) guidelines for standards of packaging and labeling as set forth by the state of Oregon. The ODA is known to be an icon in the industry for quality standards. The 4th Party Tested trademark identifies the testing program focusing on manufacturer's final product cannabinoid levels and compliance, resulting in consumer confidence. 
-Why-
   When the Farm Bill of 2018 was passed, it was speculated that the new CBD market would exceed $20 billion in the United States alone. With the rapid expansion of the Hemp and CBD industry, it is necessary to differentiate companies with high standards from those without. The 4th Party Tested program has identified that a surprising percentage of the products sampled through the independent state-certified testing facility have confirmed false THC and CBD label contents. With inconsistent state-to-state regulations, minimal Federal oversight, and billions in profits at stake, and with the current lack of industry standards for testing and compliance, the range of integrity and quality of companies and products was foreseeable. Currently, manufacturers solicit and procure the services of a testing facility independently and often submit individual ingredient materials for testing rather than final products. These industry practices made it easy to identify the necessity for 4th Party Tested products. The 4th Party Tested program is based upon independent and precise testing of final products.
-History-
         In early 2019, the 4th Party Tested program was created to help comply with Idaho law enforcement. Being that Idaho has a zero THC policy, 4th Party Tested products confirming zero THC are able to enter into the state for the purpose of resale. To date, the availability of 4th Party Tested products has allowed for the single largest flow of compliant CBD products into Idaho.